Silence 2022

Waxed Mild Steel, Stainless Steel, Brass Plated Speaker Spikes, Acrylic, Recycled LCD Screen, Electronics, Video Loop

625 x 346 x 47 mm
Runtime: 2 Minutes
Noise 2022

Waxed Mild Steel, Stainless Steel, Brass Plated Speaker Spikes, Acrylic, Recycled LCD Screen, Electronics, Video Loop

625 x 346 x 47 mm
Runtime: 2 Minutes
Rhythm 2022

Waxed Mild Steel, Stainless Steel, Brass Plated Speaker Spikes, Acrylic, Recycled LCD Screen, Electronics, Video Loop

625 x 346 x 47 mm
Runtime: 2 Minutes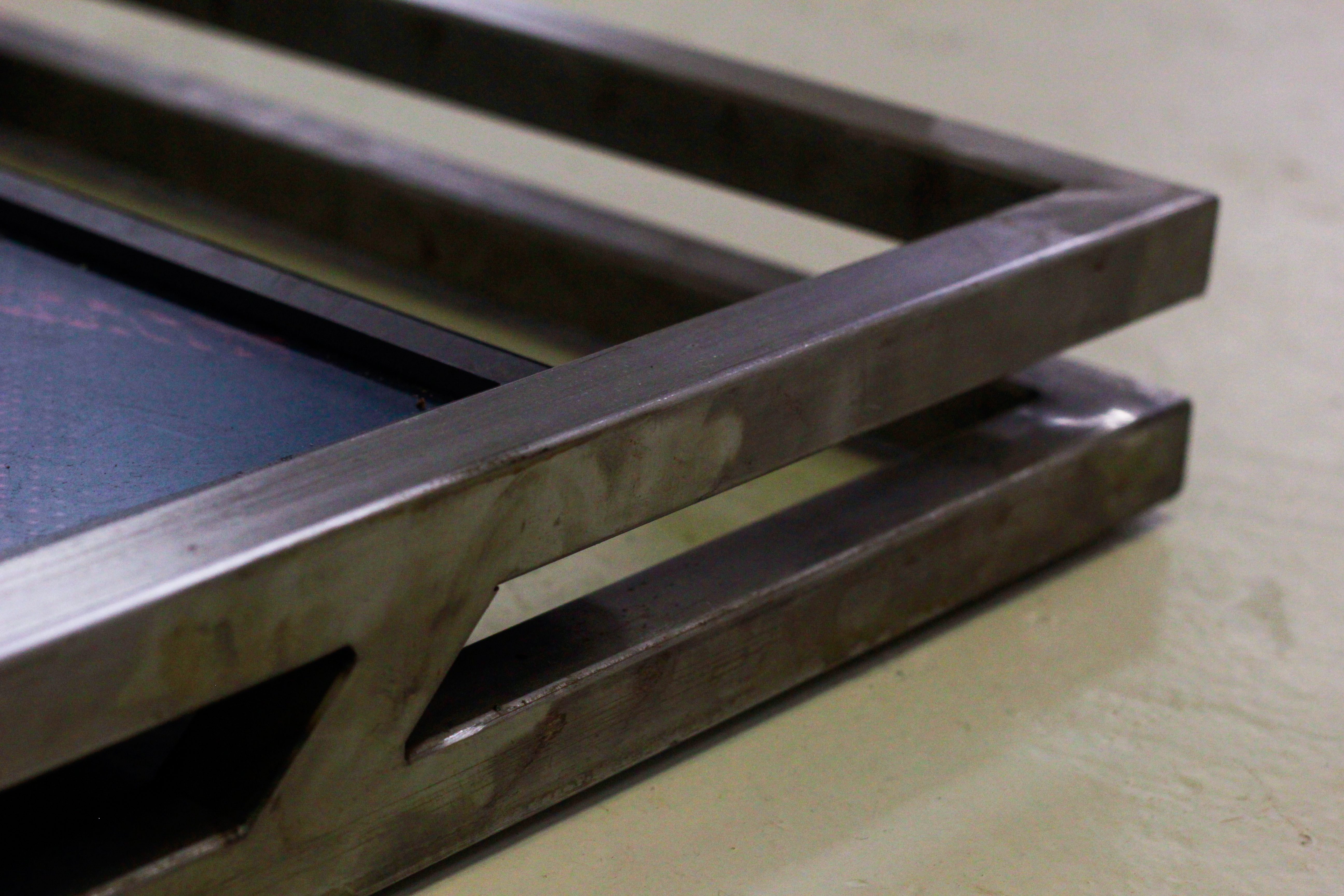 Feedback Loop In A Balance 2020
Mild Steel, Acrylic Polymer, Speaker Drivers, Speaker Cable, Audio Equipment, Max Patch, Video, Audio
Dimensions variable
Runtime infinite


A modular steel structure holding a cast jesmonite speaker and two video monitors, gently emits the droning sonification of its own visualisation.

Throughout the space are scattered the plaster and ceramic fragments of previous experiments.
A Sturcture Containing The Sound Of Its Own Making (After Morris) 2020

Mild Steel, Loudspeaker Driver, Amplifier, Wire Rope

Dimensions variable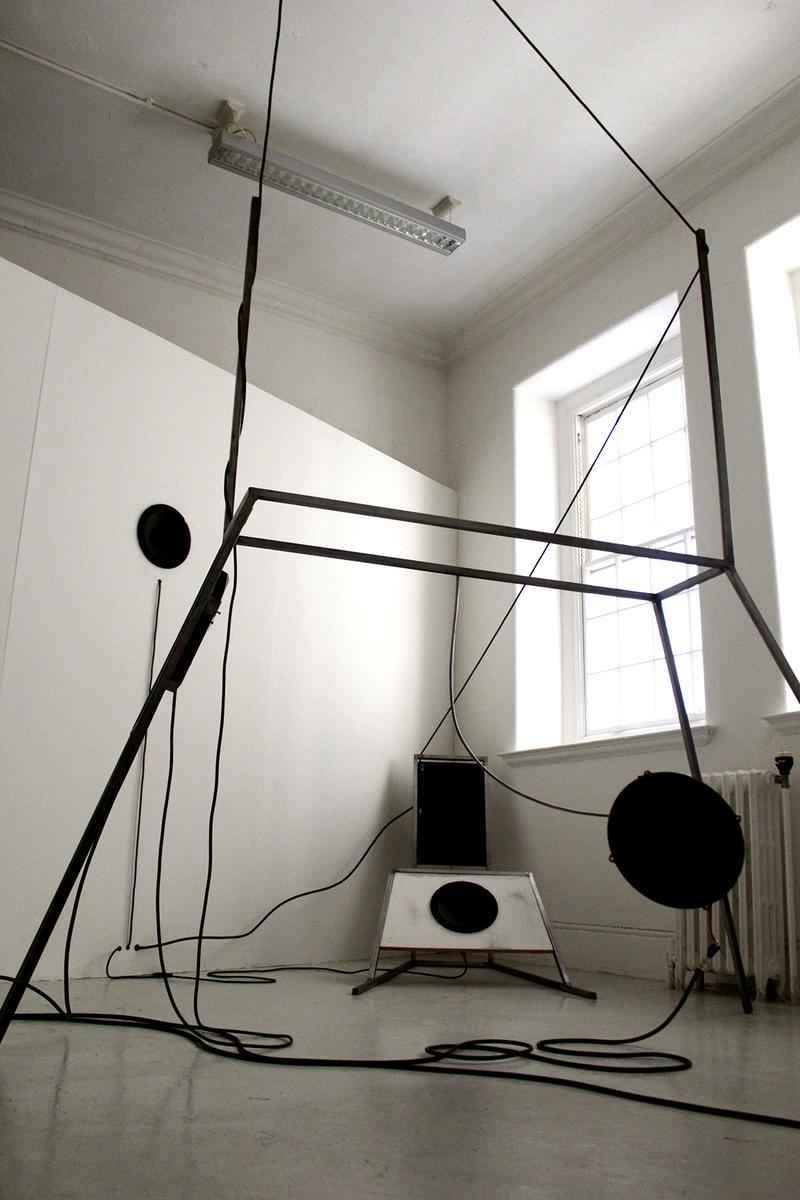 IMG/AUD.APP
2016
Mild Steel, LCD Monitors, Speaker drivers, Audio Hardware, Max Patch, Arduino, PIR sensor, Custom Built Wall, Acoustic Absorber, Cable

Dimensions variable
Runtime infinite

A perpetual feedback loop; converting an audio signal into visual information, then back again, then back again, then back again.

A balance of form and function utilising the materials and equipment you would find in a recording studio or on stage. Speaker cones, cables, an acoustic absorber, metal rigs resembling stage monitors, and a inaccurately acoustically treated space.